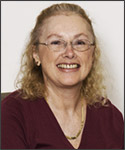 Ardelle Cowie
Owner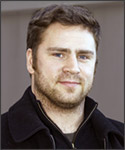 Matt Short
General Manager
About the Chelsea Company
---
The Chelsea Company specializes in the rental of upscale apartment properties in New Haven, Connecticut, with locations convenient to Yale University and New Haven Downtown.

Chelsea Company is owned by Ardelle Cowie, a 1978 graduate of Yale (Ph.D. in Renaissance English Literature). A property owner in New Haven since 1978, she has served as chairman of the New Haven Fair Rent Commission and as chairman of Uptown Council, an organization that promoted development on the west side of New Haven during the 1980's.

Matthew Short is the General Manager and oversees all the operations of the company.

The Chelsea Company's Production Office, consists of 5 full-time employees and multiple contractors. Their dedication to excellence has been a major factor in The Chelsea Company maintaining its reputation for providing high quality rental units.

Glyn Churchman is the company photographer.




Our Commitment to You
---
With 222 apartment units at ten different locations, Chelsea Company continues to invest in producing attractive, well-maintained apartments.

Our mission is to delight our tenants with surprisingly high quality apartments and first-class service. Chelsea Company promises responsive tenant services, from our full-time maintenance staff to our full-time owner/managers who can help you with any problems that you might encounter.



Count on The Chelsea Company for the best in apartment living!