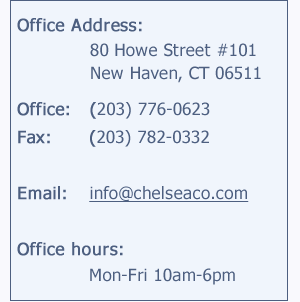 Contact Chelsea Company

Thanks for your interest in Chelsea Company Apartments.

---
Use the form below to contact us. Send your message directed to the Property Manager and let us know how you would like for us to contact you. We will contact you promptly with an answer to your inquiry.